Our Care Services
We are a non-medical home care agency that provides a wide variety of services. Our mission is to provide the highest-quality care to our clients so that they can continue to age peacefully and comfortably in their own home. We strive to make an impact in our client's lives by providing services that will improve their overall quality of life and help them live their life to the absolute fullest. We offer personalized services that are tailored to each client.
Introducing Safety Checks
As a community, you have asked and we answered! Can clients just have safety checks? The answer now is yes!
COVID 19 has changed the landscape of in-home senior care. With that, the model of care is changing. Not every senior, needs daily care or even 10+ hours of care per week!
That is why we have launched our Safety Checks! Safety Checks are designed to have a professional, insured, and bonded caregiver check in on you or a loved one. These 30 minute visits can be scheduled once a week up to 5 days a week, depending on need. In the end they offer peace of mind on the safety and security for you or your family member.
We can offer a great deal or service during these 30 minute Safety Checks. Ensuring no falls. Medication reminders. Appointment reminders. House check. Pet check. Nutritional checks and more. Calls us today and inquire on how Safety Checks may work for you or your loved one. Call us at 480-618-5995.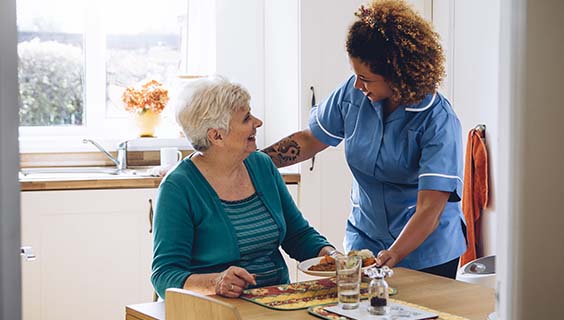 Quality Care
Our caregivers are highly trained and provide compassionate, quality care to our clients.